This list includes both released and non-released (bootleg) songs. Click on the song for the lyrics.
Note: These lyrics only contain one version of the song, although some songs were recorded with more than one version.

Baby Break It Down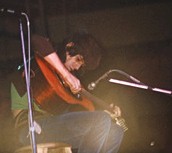 Baby, What's Wrong
Back Of My Hand
Backstreet Girl
Back To Zero
Beast Of Burden
Beautiful Delilah
Before They Make Me Run
Biggest Mistake
Bitch
Black Angel (aka Sweet Black Angel)
Black Limousine
Blood Red Wine
Blinded By Love
Blinded By Rainbows
Blue and Lonesome
Blue Turns To Grey
Bluesberry Jam
Boogie Chillun
Brand New Car
Break The Spell
Brian's Blues (aka Stewed And Keef)
Bright Lights Big City
Brown Sugar
Bye Bye Johnny

Can I Get A Witness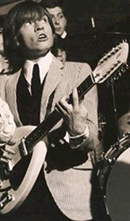 Can't Be Seen
Can't Get Next To You
Can't You Hear Me Knockin'
Can You Hear The Music
Carol
Casino Boogie
Champagne & Reefer
Chantilly Lace
Cherry Oh Baby
Child Of the Moon
Citadel
Claudine
C'mon Everybody
Cocksucker Blues (aka Schoolboy Blues)
Come On
Coming Down Again
Commit a Crime
Complicated
Confessin' The Blues
Congratulations
Con Le Mie Lacrime
Connection
Continental Drift
Cook Cook Blues
Cool, Calm & Collected
Cops And Robbers
Corinna
Cosmic Christmas
Country Honk
Crackin' Up
Crazy Mama
Criss Cross (fka Criss Cross Man, Criss Cross Mind, Save Me) (Updated)
Cry To Me

Da Doo Ron Ron
Dance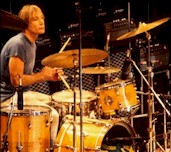 Dance (Pt.I)
Dance Little Sister
Dancing In The Light
Dancing With Mr. D
Dandelion
Dangerous Beauty
Dead Flowers
Dear Doctor
Diddley Daddy
Did Everybody Pay Their Dues? (aka Pay Your Dues)
Dirty Work
Don't Be A Stranger
Doncha Bother Me
Don't Lie To Me
Don't Look Back
Don't Stop
Don't Wanna Go Home (aka We Don't Wanna Go Home)
Doo Doo Doo Doo Doo (Heartbreaker)
Doom And Gloom
Down Home Girl
Down In The Bottom
Down In The Hole
Down The Road Apiece
Downtown Suzie (aka Sweet Lucy)
Do You Think I Really Care? (aka Yellow Cab) (Updated)
Drift Away
Driving Too Fast
Dust My Pyramids
Each And Every Day Of The Year
Emotional Rescue
Empty Heart
Everybody Knows About My Good Thing
Everybody Needs Someone To Love
Everything Is Turning To Gold
Exile On Mainstreet Blues
Extreme Western Grip

Factory Girl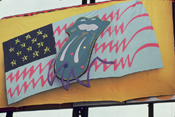 Family
Fancyman Blues
Fanny Mae
Far Away Eyes
Feel On Baby
Fight
Fiji Gin (aka Fiji Jim)
Fingerprint File
Flight 505
Flip The Switch
Following The River
Fool To Cry
Fortune Teller

Gangster's Maul
Get A Line On You
Get Off Of My Cloud
Get Yourself Together (aka I Can See It)
Gimme Shelter (aka Gimmie Shelter)
Girl From The North Country
Give Me A Little Drink (aka Loving Cup)
Give Me Your Hand (and I'll Hold It Tight)
Godzi
Go Home Girl
Going Home
Going To A Go Go
Gold Painted Fingernails
Gomper
Goodbye Girl
Good Times
Good Times, Bad Times
Good Time Women
Gotta Get Away
Grown Up Wrong
Gunface
Had It With You
Hamburger To Go (aka Stuck Out All Alone)
Hand Of Fate
Hang Fire
Happy
Harlem Shuffle
Hate To See You Go
Have You Seen Your Mother, Baby (Standing In The Shadows)
Hear It
Heart Of Stone
Hearts For Sale
Heaven
Hey Crawdaddy (aka "Craw-Dad")
Hey, Negrita
Hide Your Love
High And Dry
High-Heel Sneakers
Highway Child
Highwire
Hillside Blues (aka I Don't Know The Reason Why)
Hip Shake (aka Shake Your Hips )
Hitch Hike
Hold Back
Hold On To Your Hat
Honest I Do
Honest Man
Honky Tonk Women
Hoo Doo Blues
Hot Stuff
Hound Dog
How Can I Stop
How Many Times (aka Tell Me Baby)
Hurricane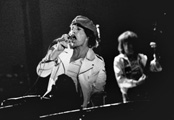 I Ain't Superstitious ( aka Meet Me On The Bottom )
I Am Waiting
I Can't Be Satisfied
I Can't Help It (aka I Love You Too Much, aka Shaved Stone)
I Can't Quit You Baby
I Can See It (aka Get Yourself Together)
I'd Much Rather Be With The Boys
I Don't Know Why
I Don't Know The Reason Why (aka Hillside Blues)
I Gotta Go
If I Was A Dancer (Dance Pt2)
If You Can't Rock Me
If You Let Me
If You Need Me
If You Really Want To Be My Friend
I Get A Kick Out Of You
I Get Around
I Got The Blues
I Go Wild
I Just Want To Make Love To You
I Love You Too Much (aka I Can't Help It, aka Shaved Stone) (Updated)
I'm A King Bee
I'm Alright
I'm Free
I'm Going Down
I'm Gonna Drive
I'm A Country Boy
I'm Moving On
I'm Not Signifying (updated 12-5-19)
I'm Yours And I'm Hers
In Another Land
Indian Girl
Infamy
Invitation (aka Sending Out An Invitation; aka You Don't Tell Me)
It Hurts Me Too
It Must Be Hell
It Should Be You
It's All Over Now
It's Funny
It's Not Easy
It's Only Rock 'n Roll (But I Like It)
It Takes A Lot To Laugh
It Won't Take Long
I Wanna Be Your Man
I Want To Be Loved
I Want You To Know
I've Been Loving You Too Long
Ivy League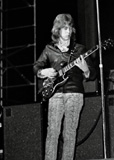 Jah Is Not Dead
Jah Wonderful
Jig-Saw Puzzle
Jiving Sister Fanny
John Wesley Harding
Jumpin' Jack Flash
Jump On Top Of Me
Just Like I Treat You
Just My Imagination
Just Want To See His Face
Just Your Fool
Keep Up Blues
Key To The Highway
Keys To Your Love

Lady Jane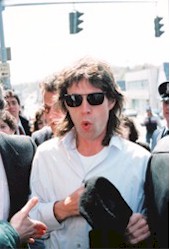 Laugh, I Nearly Died
Leave Me Alone
Let It Bleed
Let It Loose
Let It Rock
Let Me Down Slow
Let Me Go
Lets Go Steady Again
Let's Spend The Night Together
Linda Lu
Lies
Like A Rolling Stone
Little Baby
Little By Little
Little Queenie
Little Rain
Little Red Rooster
Little T & A
Live With Me
Living in a Ghost Town
Living In The Heart Of Love
Long Long While
Looking Tired
Look What The Cat Dragged In
Look What You've Done
Losing My Touch
Love In Vain
Love Is Strong
Love You Too Much (aka I Can't Help It, aka Shaved Stone)
Loving Cup (aka Give Me A Little Drink)
Low Down
Luxury

Mannish Boy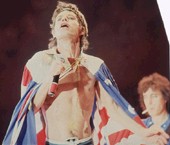 Mean Disposition
Meet Me On The Bottom (aka I Ain't Superstitious)
Melody
Memo From Turner
Memory Motel
Memphis Tennessee
Mercy Mercy
Midnight Rambler
Might As Well Get Juiced
Miss Amanda Jones
Miss You
Misty Road (aka The Way She Held Me Tight)
Mixed Emotions
Mona (I Need You Baby)
Money
Monkey Man
Moon Is Up
Moonlight Mile
Mother's Little Helper
Munich Reggae
My Girl
My Obsession
My Only Girl (aka That Girl Belongs To Yesterday)

Nearness Of You
Neighbors
New Faces
No Expectations
No Spare Parts
(Updated)
Not Fade Away
Not The Way To Go
Nothing From Nothing
No Use In Crying
Now I Got A Witness
Off The Hook
Oh Baby (We Got A Good Thing Goin')
Oh No Not You Again
One Hit (To The Body)
One More Shot
One More Try
On With The Show
Out Of Control
Out Of Tears
Out Of Time

Pain In My Heart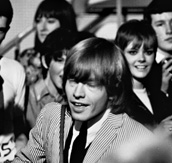 Paint It Black (aka Paint It, Black)
Panama Powder Room
Parachute Woman
Pass the Wine (Sophia Loren)
Pay Your Dues (aka Did Everybody Pay Their Dues?)
Paying The Cost To Be The Boss
Petrol Blues (fka Petrol Gang) (Updated)
Petrol Gang (aka Petrol Blues)
Play With Fire
Please Go Home
Plundered My Soul
Poison Ivy
Pretty Beat Up
Prodigal Son

Rain Fall Down
Reelin' and Rockin'
Respectable
Rice Crispies Jingle (aka Wake Up In The Morning)
Ride On, Baby
Ride 'em On Down
Rip This Joint
Road Runner
Rock And A Hard Place
Rocks Off
Roll Over Beethoven
Rough Justice
Route 66
Ruby Tuesday

Sad Day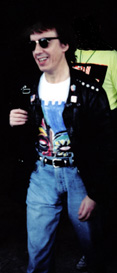 Sad Sad Sad
Saint Of Me
Salt Of The Earth
(I Can't Get No) Satisfaction
Save Me (aka Criss Cross, aka Criss Cross Man)
Scarlet
Schoolboy Blues (aka Cocksucker Blues)
Send It To Me
Sending Out An Invitation (aka Invitation; aka You Don't Tell Me)
Sex Drive
Shake Your Hips (aka Hip Shake)
Shang A Doo Lang
Shattered
Shaved Stone (aka I Can't Help It, aka I Love You Too Much)
She Said Yeah
She's A Rainbow
She Saw Me Coming
She Smiled Sweetly
She's So Cold
She Was Hot
Shine A Light
Short And Curlies
Silver Train
Sing This All Together
Sing This All Together (See What Happens)
Sister Morphine
Sitting On A Fence
Slave
Sleep Tonight
(Walkin' Thru The) Sleepy City
Slipping Away
Some Girls
Something Happened To Me Yesterday
Some Things Just Stick In Your Mind
Soul Survivor
So Divine (Aladdin Story)
So Much In Love
So Young
Sparks Will Fly
Starfucker (aka Star Star)
Start Me Up
Stealing My Heart
Stewed And Keef (aka Brian's Blues)
Still A Fool (aka Two Trains)
Stoned
Stop Breaking Down
Stray Cat Blues
Street Fighting Man
Streets of Love
Strictly Memphis
Stuck Out All Alone (aka Hamburger To Go)
Stupid Girl
Suck On The Jugular
Summer Romance
Summertime Blues
Sure I Do
Sure The One You Need
Surprise, Surprise
Susie Q
Sway
Sweet Black Angel (aka Black Angel)
Sweethearts Together
Sweet Home Chicago
Sweet Little Sixteen
Sweet Lucy (aka Downtown Suzie)
Sweet Neo Con
Sweet Virginia
Sympathy For The Devil

Take It Or Leave It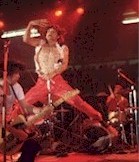 Talkin' About You
Tallahassee Lassie
Tell Me (You're Coming Back)
Tell Me Baby (aka How Many Times)
Terrifying
That Girl Belongs To Yesterday (aka My Only Girl)
That's How Strong My Love Is
The Harder They Come
The Lantern
The Last Time
The Singer Not The Song
The Spider And The Fly
The Storm
The Under Assistant West Coast Promotion Man
The Way She Held Me Tight (aka Misty Road)
The Worst
Thief In The Night
Think
Think I'm Going Mad
This Place Is Empty
Through The Lonely Nights
Thru And Thru
Tie You Up (The Pain Of Love)
Till The Next Goodbye
Time Is On My Side
Time Waits For No One
Title 5
Too Much Blood
Too Rude
Too Tight
Too Tough
Tops
Torn And Frayed
Travellin' Man
Tried To Talk Her Into It
Troubles a' Comin'
Try A Little Harder
Tumbling Dice
Turd On The Run
Twenty Flight Rock
Two Trains (aka Still A Fool)

Undercover Of The Night
Under My Thumb
Under The Boardwalk
Under The Radar
Uptight

Ventilator Blues

Waiting On A Friend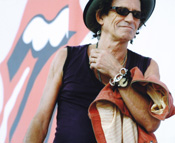 Wake Up In The Morning (aka Rice Crispies Jingle)
Walking The Dog
Wanna Hold You
Watching The River Flow
We Don't Wanna Go Home (aka Don't Wanna Go Home)
We Had It All
Well Well
We Love You
We're Wastin' Time
We Were Falling In Love
What A Shame
What To Do
When The Whip Comes Down
When You're Gone
Where The Boys Go
Who Am I (See I Love You)
Who Do You Love?
Who's Been Sleeping Here
Who's Driving Your Plane? (aka Who's Driving My Plane?)
Wild Horses
Will You Be My Lover Tonight?
Winning Ugly
Winter
Wish I Never Met You
Worried About You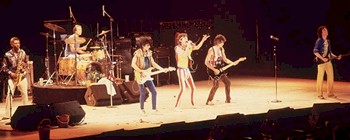 XXX

Yellow Cab (aka Do You Think I Really Care?)
Yesterday's Papers
You Better Move On
You Can Make It If You Try
You Can't Always Get What You Want
You Can't Catch Me
You Don't Have to Mean It
You Got Me Rocking
You Got The Silver
You Gotta Move
You Must Be The One
You Win Again
Zip Mouth Angel

Back to top of page
Whores Of Babylon - This is not a Stones song, but written about on-line Stones fans, give it a listen!
- Disclaimer and other notes about the songs listed on this page -