Welcome to my Classic Rock n Roll Web Site! This site started out on June 30, 2000. Here you can vote in different Rock Polls, read and write Reviews of Rock Albums, read Bios on many Classic Rockers, plus check out all kinds of Rock Lists. So enjoy your stay and when you part, bookmark this site and come back for more new stuff later, as this place always is expanding!







(Before we get started, what is Classic Rock and what is covered on this site?)

Vote for your favorite Band, Solo Artist, Rock Duo and favorite Male and Female Vocialist!
One of our popular On-Going Poll Questions is:

Of the Artists in the Rock 'n Roll Hall of Fame, who should not be in there?
Reviews from some of rock's great classic albums, including song listings and album personnel. Plus, add your own reviews of any classic rock albums and read reviews from other rock fans
Short bios on different bands and solo artists.
ROCK LYRICS
TOP TEN LISTS
Top Ten 1
- Lists includes best Vocalists, Guitarists, Drummers, Keyboardists, Songwriters and more.
Top Ten 2
,
Top Ten 5

& Top Ten 13
- Lists Classic Rock Fan's favorite Songs from individual Bands and Artists.
Top Ten 3

,

Top Ten 4

, Top Ten 6, Top Ten 7, Top Ten List 9, Top Ten 11, Top Ten 14, Top Ten 16 & Top Ten 17- Lists more Top Ten favorites picked from fans.
VS 1 (List Page 8), VS 2 (List Page 10) & VS 3 (List Page 15) - Lists Top Rock Songs, artists, genres, etc. going up one on one against each other!
Top Video Ratings & Standings - Page 12 - Lists favorite Rock Videos voted on by fans.
Top Ten 18 - Our latest List Page includes the Most Underrated Member from each Rock Band and all of the newest Rock Poll lists.



100 FAVORITE SONGS
List of rock's overall best songs
Other cool rock sites on the web!

Add this site to your Favorites/Bookmark this site
Classic Rock T-Shirts, Posters & More Store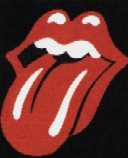 &


ALSO CHECK OUT:












This entire web site - Copyright © 1999 - 2023 by Keno Internet Services, except where otherwise noted. All rights reserved
No part of this site may be copied or reproduced without permission.