Keno's HOUND DOG TAYLOR Web Site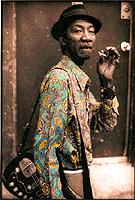 Welcome to my Hound Dog Taylor Web Site! This site started out on December 20, 2001.

ALBUM REVIEWS
[ Hound Dog Taylor & The Houserockers | Natural Boogie | Beware Of The Dog | Genuine Houserocking Music ]
Add this site to your Favorites/Bookmark this site
Please send any questions/comments you might have directly to me (Keno) via email:



Please visit keno.org for more music and other informational sites.
This entire web site - Copyright © 2001- 2023 by Keno Internet Services, except where otherwise noted. All rights reserved
No part of this site may be copied or reproduced without permission.