---
IT'S A GAS, GAS, GAS!!
MESSAGE BOARD ARCHIVES/WEEKLY ROCK POLL POST
Return to Gasx3/Poll Post Board Homepage
---
Gasland Message
---
Name: Keno
E-Mail: keno@fairpoint.net
Subject: Poll Post for the week starting Monday, Sept 9
Date: Sunday, September 08, 2019
Time: 11:14:45 PM
Remote Address: 97.107.69.29
Message ID: 320328
Parent ID: 0
Thread ID: 320328

Poll Post for the week starting Monday, Sept 9
Time for this week's poll post for our 4 weekly polls, and as usual I'll start off talking about the Stones poll, where we enter week 1,050 of this poll with this question: Sticky Fingers vs Goat's Head Soup, which album do you like best?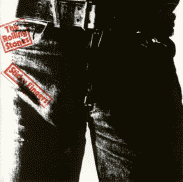 vs

Well my friends, with this week's poll - we will complete the Stones Album VS Polls, as the very last matchup is finally here! This long running Stones poll series, which was always run as the second Stones poll of the week (other than for the last 3 months, when it was run as the lone Stones poll), had its very first matchup take place way back in 2004, after a long and interesting Gasland board discussion thread had taken place, which debated which Stones LP was the Stones worst, Undercover or Dirty Work. I recalled thinking after that thread was over with, even if UC wasn't that great an LP, in no way was it anywhere as poor as DW, which in my opinion, was the only bad Stones album ever made. Most at Gasland agreed with me, but there were a vocal few who flat out felt DW was the better LP and underrated. So I decided to put the question up to a vote, and starting on Monday, November 22, '04, and for that following week, we voted on this question. Now this was back in the days when not too many voted in our polls, but around 300 people did take part in the poll and in a landslide win, UC kicked ass, winning with 75% of the vote. I had no clue at the time that this one, simple poll, would lead in time to a weekly poll series years later (starting in January, 2009) and that for DW - it would become the only album that won't win a single round (out of 24) in these matches. In fact, in that landslide win by UC over DW, that would actually be the best showing that DW would ever muster in its 24 battles, including its worst beating ever in the series, when it lost to Sticky Fingers by 98.9% of the vote, back in 2015... Yet that wasn't the biggest overall landslide in this VS series, as Let it Bleed totally demolished Blue & Lonesome with a 99.8% to 0.2% beating back in May of this year. But my feelings are, had most of the matches that DW took place in against the Stones warhorse albums – if those matches had happen in the last 2 years (and none of them did in that timespan), DW would have lost all of them by that same kind of record margin that B&L lost by earlier this year, as our voters of the last 2 years have been nowhere as forgiving as they were years ago. Yes, I really do believe that.
So besides DW never winning a round, it might seem weird that UC was the first undefeated LP in this series, thanks to its win in that first matchup against DW, yet on another note, that was UC's only win in the series, too! Now for this last week and our final matchup, we do have one last undefeated album taking part in this round, that album being the masterpiece Sticky Fingers, as this first place LP will try to finish up undefeated against another pretty good album, Goats Head Soup, which sits in 6th place in the standings at 19-4… GHS would finish tied with Some Girls for fifth place if it pulls off an upset win this week, and SF would then end tied for first with LIB at 23-1. If SF wins this week, it will be the champ LP, at 24-0 and yes, it would have the number 1 spot to itself forever in the standings!
To see the songs that appear on Sticky Fingers, click here: SF, and for the songs on Goats Head Soup, click here: GHS… Just remember when looking over the songs at my web site, ignore my ratings for the songs that you will see there, as I never wish to influence anybody before they vote with what I have down there for each. You need to decide on your own which LP you feel has the better songs on it.
To vote in this week's Stones poll, just click on: Stones Weekly Poll.
Looking back at our Stones poll last week, the question was: Their Satanic Majesties Request vs 12x5, which album do you like best?

vs

Very, very close voting in this one, with the lead changing a few times during the week and no one album ever being ahead by more than 4 votes. That's how close this vote was (and as you will soon see, all but one of our 4 polls run last week were very close!). To see which LP came out on top, just click on: Stones Weekly Poll - week 1,049. Or, you can check out the final results from this match and also view the updated, current album standings from all of these polls, over at the Stones VS Page 1.
After the Stones Album VS poll is finished up next week, I will do a rap-up of all of these battles in next week's Poll Post - and just so you also known, an interesting bonus battle to the Stones Album VS poll will also take place in that new upcoming week - which won't count in the standings. You can try to guess what it might be, but next week will be here soon enough and at that time you will know what that special match-up will be.
Next up is the Classic Rock Poll, as it enters week 690, and as usual we run 2 polls a week for this one. So for the first Rock poll question we will ease back into a more "normal" type of Rock poll question this week, the kind that I usually say doesn't really have a right answer, as it's just a matter of taste and nothing more (although some would say that applies to all of our poll questions). Anyway, the new question asks this: What is your favorite song that has an instrument noted in its title?
Yes, this question is pretty simple and it doesn't need explaining at all. But boy, out of the 40 songs that are being listed this week, there are some great ones indeed that you will get to choose from!... Nope, it won't be easy picking just one out of this bunch! But if any kind of musical instrument comes up in the song's title, it's listed (as long as it's a Rock song, that is - or – a song sung by a Rocker).
To vote in this week's first Rock poll, just click there: Classic Rock Poll, and when you get to this page, choose "Poll 1" to vote on this question.
This week the video polls, which for the last few weeks were being run as the main Rock poll question (and always have been run in that slot), will become the second Rock poll of the week, replacing the Rock VS polls (for now). As I noted last week, I need to take a rest from asking the Rock VS poll, until I come up with some more good questions to ask (and I will!... in time), and when I get to that plateau, then the VS poll will resume and be run (more than likely) every other week, alternating with the video polls as the second Rock poll question of the week. With that noted, this week's Rock video poll question will ask this: Rate Joe Cocker's live performance music video of "The Letter"
Where you lucky enough to ever go see Joe Cocker sing live? I was, saw him in the early '70s, and the first thing that I noticed about Joe, was that he was one of the few singers (unlike most others, including the great Mick Jagger) who sounded exactly the same singing live, as he sounded on his studio recordings. Considering how raspy his voice was, that's saying a lot, as such singers with that kind of a voice (like say, Robert Plant) - usually don't sound anything live like they sound in the studio. But it seemed that Joe pulled this off every single time, including in this live performance video that we will rate this week. This clip was taken from the 1970 "Mad Dogs and Englishmen" tour that he headlined along with Leon Russel, who plays piano on this number, and one might say this video is both a Cocker and Russell video. Plus for that matter, throw in Bobby Keys, too, who plays a mean sax on here, including a short sax solo in the song. But no, this really is just a Cocker (cover) number, even if he did have a little help from his friends here, and while this is so enjoyable to watch, you also may get a sad feeling watching these 3 late rockers perform together and realize just how much they are missed today. I'm just glad I did get to see all 3 of them play live when they were in their prime, and with Russell, I also got to see him a second time on his last tour, which he put on before he died. It was held in 2014, and one of those shows was played right here in my home town. At the time there were rumors going around town, which we all were hoping were true, that Joe Cocker and he would reunite at this show, since Joe lived not too far away from our town and he wasn't on tour at that time. But what we didn't know was that poor old Joe was dying of lung cancer at his home and would soon be gone, only a few weeks after this show took place... But getting back to this video that we are rating this week, a few other well-known musicians and singers also played on this Mad Dogs tour - a tour that was put together in only a few weeks' time by Joe and Leon. The list of a few of the others playing all together up on stage were: Rita Coolidge, Jim Price, Jim Gordon, Jim Keltner, Jim Horn (indeed, lots of famous Jims along on this tour!), Chris Stainton, Carl Radle, Don Preston, and Claudia Lennear (the gal/singer who was Jagger's inspiration for The Stones' "Brown Sugar"). So yes, it was one hell of a tour, but no, it isn't the tour that we are voting on here - just this one single performance of Joe's cover of "The Letter", which was first a hit for the Box Tops in 1967. I had to choose a few different live takes of Joe singing this song live - including another video that came from this same tour that I felt was actually a bit better, as the band, which sounds fine on this one we will vote on - sounds even better on this other one - that if I recall correctly, comes from the movie made of the tour. But the only clip of that performance online today that I can find, is cut into 3 small sections, as far as viewing it goes on Youtube, and I'm not sure why, but you got this tiny view of what's going on that giant stage - which ruins it some - and may also hurt your eyes watching it, so that's why I didn't pick that one. BTW, this one that we will rate, is also only shown in black and white. There is another version of this same performance up on Youtube that is in in color - but - it's soundtrack on that one is totally messed up, and the soundtrack is one very important thing to consider when we vote…. so we will have to watch this one instead in B&W... which shouldn't be a big deal, and at least the sound is okay on this one.
There will be a link at the voting page so you see this video before you vote. To cast your vote in this week's second Rock poll, just click there: Classic Rock Poll, and when you get to this page, choose "Poll 2" to vote on this question.
Now let's look back at last week's 2 Rock polls, starting with the first poll question that asked this: Rate Crosby, Stills, Nash & Young's new official music video of "Teach Your Children"
Yes, another week, and another 10 for the top score. But yes, of late I've been running some of the greatest Rock videos ever made, so that makes sense. I guess I could plan on asking a question about a really bad video, like something put out by the New Kids on the Block, etc… I bet they would score less than a 5 for their top pick, knowing who votes here in these polls…but we don't ever vote on inferior kid music like that here. We of course vote mainly on Classic Rock videos, where music videos were first started, and which are a ton better than the modern day crap that is out there today…. But getting back to this video by CSNY, its top score of a "10" took in 44.5% of the vote, the forth highest score ever! That, and 99.1% of all of the votes were cast for a score of "8" or higher!
To see the full, final results from this poll, just click here: Classic Rock Poll 1, week 689. Or to view the results at the list page that shows how all the other videos we voted on did, you can do that by clicking here: Top Ten Lists, Page, 16, and it will be the second list you see on the page. Plus, since the video polls are now becoming a weekly deal, more than likely in time, their results will get their own separate list page. But for now, since only 24 video polls have been run so far (not counting the Stones and Beatle video polls, which are listed on their own, separate list pages), they will stay on the page noted above.
Looking back at last week's VS Rock poll, the question asked: "867-5309/Jenny" by Tommy Tutone VS "Beechwood 4-5789" by The Marvelettes. Which song about using the phone to get a date, is better?
vs
Like I noted about the Stones poll, ditto for this one too, as real close voting for the entire week took place in this poll, with the lead changing often. So which song came out on top in the end? Well, it wasn't the song I voted for. You can click here to view the final results: Classic Rock Poll 2, week 689. Or to see the results on the VS list page only, please go here: VS Page 3, List Page 15 and look at the bottom of the page for its listing
Okay, so we will close out this week's Poll Post in the usual way by talking about the Beatles poll, where we enter week 441 of this poll, and the question will ask this: Help! (U.S. album cover) VS Help! (UK album cover), which front cover is better?
vs
Week 3 of looking at album covers of the Beatles that had the same names but different front covers when released in the U.S. and UK. For the second week in a row we look at an album that came from one of their movies, this time their second flick, Help!. While the album's 2 different covers had the same photo of the band on it (other than the guys were moved around a bit), they still looked very different indeed, thanks to what else was on the cover (or wasn't on it, and there were small differences, like one photo was in color while the other one was in B&W)!
To vote in this week's Beatle poll on which cover you like better... just click here: Beatles Weekly Poll
In last week's Beatle poll….the question asked was: A Hard Day's Night (U.S. album cover) VS A Hard Day's Night (UK album cover), which cover is better?
vs
Okay, so you remember what I just wrote about the outcome of the Rock VS poll?... and the Stones poll??.. Yep, the very same exact deal took place in this poll, too! Very close voting with the lead always changing it seemed as the week grew old. I do like to see such results and 3 of the 4 polls had this last week (truth is, the 4th poll was also close, too)! So, which LP's cover finish the vote up on top? Well, this time it was the one I voted for, something that doesn't happen too often. But to see which album cover that was, just go here: Beatles Weekly Poll – week 440. Or to see the final results on Beatles Album Covers Page, click on: Beatles Album Covers List Page for the results.
So with that we close out our Poll Post!... I noted last week here how hot it's been where I live, and well, it only got worst, as last week the first 5 days in September all saw the highest and hottest temperature ever recorded here in the month of September, including the first ever 90 degree (F) day in the month! Our last 90 degree day each summer is usually seen here in the last week of July, and sometimes (well years ago) we don't even see any 90 degree days in a summer. But thanks to global warming – which is 100% real, even if that moron in the White House says otherwise, that is what we got to suffer thru this last week. Now yes I know, some of you like hot weather, fine, and to each his own of course. But I flat out hate it and I moved here to live at over 8,000 feet, 17 years ago so I didn't have to put up with anymore hot weather. But now thanks to the oil pigs, it's even hot living this high up in the mountains - in September! Sometimes you just can't win!
Anyway, I thank all of you for voting in all of our polls!
Keno
Gasland Thread
---
Post Follow-up
---
Note: Do not hit the "Post Message" button more than once, even if it is taking a long time to post your message. Doing so may cause a double post to appear and could slow down your posting time even more.
Filter Threads/Archives
---
---
Download your free, customizable Burton Networks Message Board now!
© 1998 - 2020 by Keno Internet Services, except where otherwise noted. All rights reserved.