Keno's JOHN LENNON Web Site
Welcome to my John Lennon Web Site! This site started out on March 7, 1999.


Vote for your Favorite Album, Favorite Song, Favorite Beatle and a few more. Cast your vote now!
Also, you can vote for John, Paul, George or Ringo in The Rock & Roll Ongoing Polls

LENNON/BEATLES WEEKLY POLL

Rate the Beatles song, "Honey Don't", from zero (lowest) to 10 (highest)



Lists of the top picks (of songs, LPs, etc) chosen by the fans

Nobody could twist words around better than John! Here's a sample of Lennon's best lyrics.

FAVORITE 40 LENNON/BEATLE SONGS & LYRICS

My top forty list of Lennon favorites.including the lyrics.


All of John's official releases, some with reviews and album credits

Some neat photos of John with The Beatles, Solo, with His Family and with his Fellow Rock n Rollers


Check out other cool Lennon sites on the web.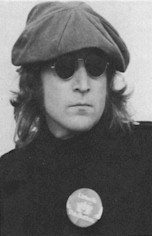 JOHN WINSTON ONO LENNON
(October 9,1940 - December 8,1980)

Please send any questions/comments you might have directly to me (Keno) via email:

Add this site to your Favorites/Bookmark

Please also visit:
&
AND CHECK OUT:


This entire web site - Copyright © 1999 - 2023 by Keno Internet Services, except where otherwise noted. All rights reserved
No part of this site may be copied or reproduced without permission.