Keno's HOUND DOG TAYLOR Web Site
Highway Child
by Stephen Harris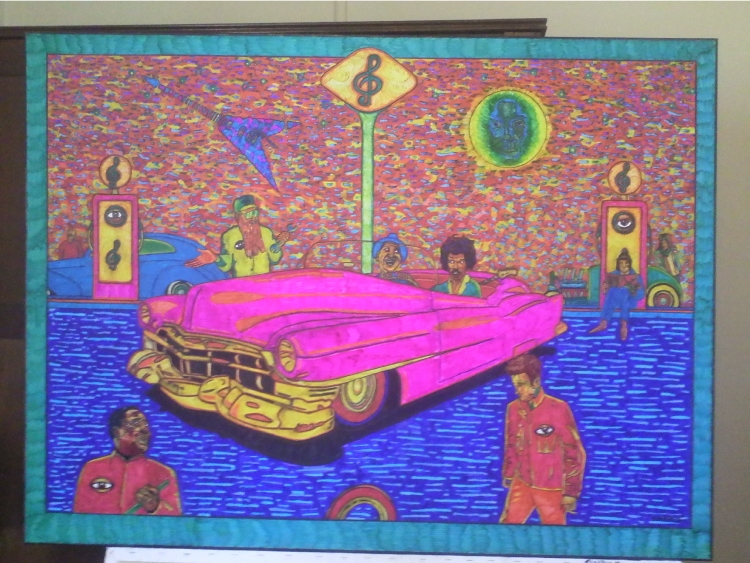 At the Gas Station... What a band this would had been!
(look real close or you might miss a few of the musicians in the painting)
Left to right, top left: Duane Allman in the background, next to old blue car; the moon is the face of Robert Johnson; coming down the right side is Keith Richards, filling up the hotrod;sitting in front of the petrol pump is Eric Clapton, in the foreground is Bob Dylan pushing a tire, bottom left is Muddy Waters sweeping up. Billy Gibbons is giving directions to Jimi Hendrix at the wheel of the Caddy, while Hound Dog Taylor is smiling and digging the whole scene!