---
Keno's ROLLING STONES Web Site Presents: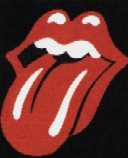 IT'S A GAS, GAS, GAS!!
OLD WWW Message Board Archives
---
[STONES HOME] [MAIN BOARD] [CONTACT WEBMASTER]
---
These archives cover about a quarter of the old posts from each month at our old CGI wwwboard. Unfortunately, most of the board archives from December 1998 thru March 1999 have been lost. Archives from the current ASP board, started in June 2001, can be found in the "Filter Threads", at the bottom of that board's home page. Please note that all of the archives from the short lived, second Gasland board, from March till mid June, 2001, have been lost.
BOARD ARCHIVES 1999
[Board Archives: Fan's NO SECURITY Tour CONCERT REVIEWS - January thru June, 1999]

BOARD ARCHIVES 2000
BOARD ARCHIVES 2001