Keno's Crestone Weather Center
- More Photos from July 3, 2006 Flash Flood -
I took a total of more than 100 photos from this flash flood that hit - mainly shot around my home. Included were pictures of the damage to my property, my family checking it all out, and the clean-up that followed. About a third of those photos were taken of the damage to a 3 block area around my home - still way to many to show here, as I do have limits to my server space. So below, in addition to the photos of the flood shown on the main weather photos page, here are a handful more: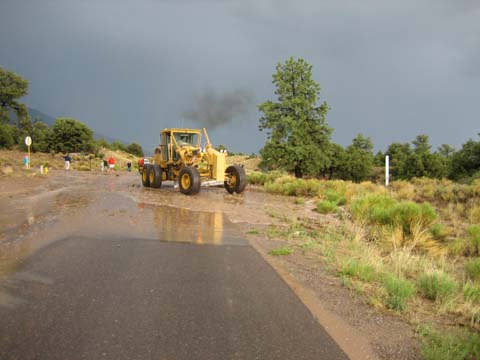 Camino Baca Grande Rd (main road in the Baca) - shortly after the storm hit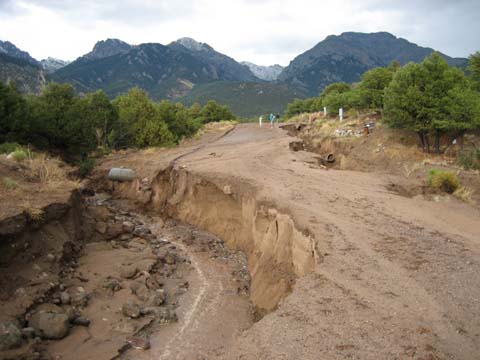 Panorama Way - looking east from Camino Baca Grande Rd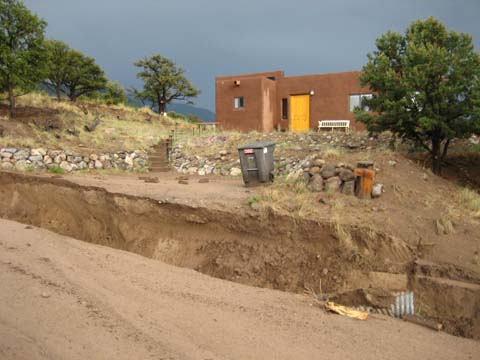 Damage to front of home on Panorama Way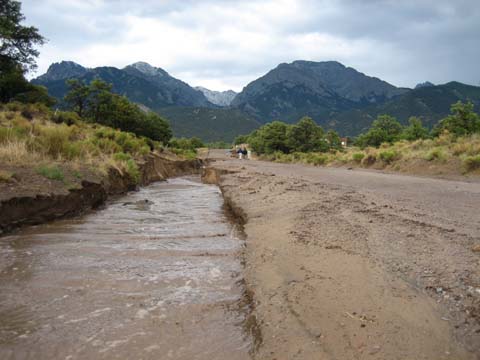 Panorama Way - another photo looking east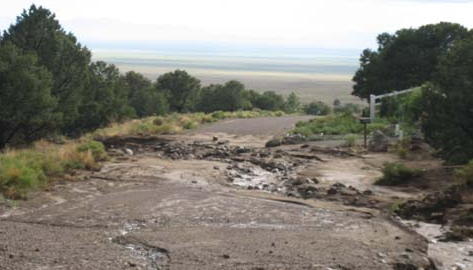 Panorama Way South - looking west from Camino Baca Grande Rd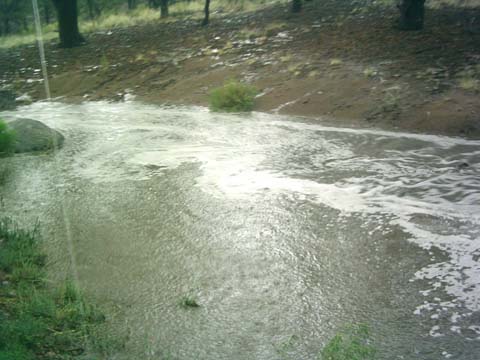 - Flash Flood as it took place -
No, this is not a creek, but our front yard, a foot from our deck and front door.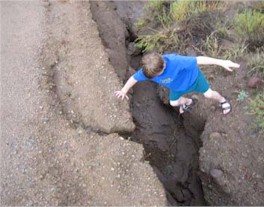 My grandson Cooper checking out hole on Baca Grant Way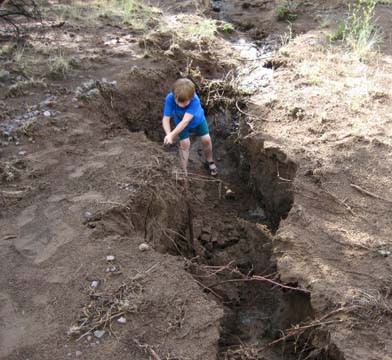 Grandson Cooper in yet another flood created hole
This one is in our backyard, Coop was a muddy mess by day's end
- Back to Crestone Weather Photo Page -