Keno's ROLLING STONES Web Site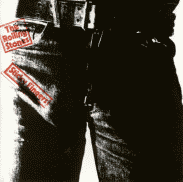 FANS ALBUM REVIEWS
STICKY FINGERS
Twenty Reviews - Overall Average Rating - 9.75 Tongues
(Sorry, we are no longer accepting fan reviews for this album at this time)
STICKY FINGERS
by Darius Henry
November 29, 2009
Rating:












Sticky Fingers is, as most Stones' fan put it, the Stones' best album ever. While this is not my personal favorite Stones' album (that belongs to Beggars Banquet), the songs on here are the Stones' at their best. It is actually one of the most perfect albums the Stones have ever made throughout their career. From their Blues-like songs, to their Hard rocking songs (maybe one of the hardest albums they've ever made) to the incredible album cover, you can't go wrong with this album.

This album starts off with one of the Stones' most recognize songs, "Brown Sugar". This song begins with the Stones' signature Open G chord riff. It is a very dirty song about slave women; and trust me, it is one of the dirtiest songs the Stones have ever done. Great guitar, great sax solo, and great rhythm that sounds like it could be played on Soul Train. No wonder why many people consider this song as one of the Stones' best. "Sway" is another excellent number. One of the few Stones' songs to use strings and it is excellent. And I love the guitar on here. "Wild Horses" is a great Country song. A very sad song, but still great. The next song, "Can't You Hear Me Knocking", is the best song on here. Half of the song is pure Hard Rock, another half is basically a jazz-fusion type. Plus excellent solo by Mick Taylor. Love the guitars, the congos, and the sax solo on here. The next song, "You Gotta Move", is a great Blues cover by Fred McDowell. I love Jagger's singing on this one. Many don't like this song, but I love it.

"Bitch" is another classic. Not one of my favorites, but still an excellent Hard Rock song. What it is saying is that love itself is a "Bitch", which in reality, it really is. Great riff on this one. Then this album slows down a bit with "I Got the Blues". It is one of my least favorite songs on this album, but still a very good tune to listen to if you got the Blues as well. Then again, I always got the Blues. Love the organ on this one. "Sister Morphine" is another song that honestly, I don't get at all. I'm guessing it has something to do with drugs, IDK. But still a very good song. I love the bottleneck guitar on here and how it gets harder at the end. "Dead Flowers" sounds like a fun Country song to sing along. But it's actually about heroin usage. Still a great song though. The last song, "Moonlight Mile", is one of the best finishers on any album (other than "Tomorrow Never Knows on Beatles' Revolver). Great Ballad about living on the road. Love the guitar, dig the piano, and have a wonderful joy on the strings. Love this song to death. One of the Stones' best, IMO. With that, this album ended beautifully.

Stones did a really great job on this album. This is their best work, IMO. There is not much to say that hasn't already been said about this album. I mean, I really can't explain this album. The only way to actually understand how great this album really is by listening to it. Trust me, you will not have anything to hate about this album, as this is the Stones' best album.

To listen to some sound clips from STICKY FINGERS or to buy it, click here: Sticky Fingers (Remastered)
More fan reviews:

STICKY FINGERS
By Kristof Ewan
August 22, 2001
Rating:












Sticky Fingers (1971) is the best album the Rolling Stones ever made.

What's most striking about SF is just how original the music sounded. The album on the whole is accessible and has all the right hooks. And yet, nothing about this album seems derivative or knocked-off. Not one wasted track exists on this masterpiece. My absolute favorite moment on the album is Mick Taylor's wailing guitar solo in the fade-out of "Sway" alongside the violin strings - probably the best use of violin strings in a rock song ever (BTW, I think Taylor made the smart move when he left the Stones in 1974). Incredible.

Listening to Sticky Fingers, it's amazing just how far the Stones had come since their arrival on the scene seven years earlier. Throughout the 60's, probably no other guitar player improved his style or playing more dramatically than Keith Richards. And Mick Jagger is truly the cleverest (and probably most sophisticated) of his rock lyricist peers; his songs belie a keen intuition and careful consideration to craft that was responsible for the Stones's golden years from 1968-1972.

STICKY FINGERS
By Sal Pizzurro
June 6, 2001
Rating:












This is by far one of the greatest rock albums of all time! This Stones' album kicked off the '70s for them with a tremendous bang. It came out in 1971, and really established the Stones as the undisputed Kings of Rock. The Beatles had imploded as of '70, and it was now the Stones who would take the music world in new directions, firmly away from the melodic pop of the Beatles and most '60 music into an incredibly more edgy fusion of pure rock (they're the grandfathers of what we now call classic rock), blues, country, and even bits of symphonic touches thrown in. After the Stones risky and ambitious Let It Bleed had been branded a classic, the Stones are at there upmost peak of confidence and great swagger, as exemplified by the opening track, 'Brown Sugar', which was a huge #1 hit for them and is definitely one of their most played songs ever. 'Sway', as well is a surprising rock beauty that flows with liquid like abandon. This album is filled with passion and soul! Everyone loves the romantic ballad 'Wild Horses'. This was Mick Taylor's first full length album with the band as well, and he was a fabulous replacement for the brilliant Brian Jones. I found that the songs on this album just sound better and better the more you listen to them. Take "Can't You Hear Me Knocking", which might sound overlong at first, but by the fourth time I heard it, I discovered new superb nuances in Keith and Mick's guitar playing and B. Keyes sax and B. Preston's organ- I wouldn't shave a second off this classic now! I found the underrated 'You Gotta Move' to be quite eerily memorable actually, though I suppose it's often seen as the worst track on this album-I think it's been given a raw deal. For me the highlight on this album is the stunning "Bitch" which just floors me and amazes me each time I hear it. It just sounds so incredibly alive and vibrant, it truly energizes you to hear it, B. Keyes sax is phenomenal as well as Mick's Vocals- this one's a real showstopper! I got the blues is like a brilliant and stirring sequel to Let It Bleeds' 'Love In Vain'. 'Sister Morphine' is truly fascinating and strange thanks in part to it being co-written by Marianne Faithfull- a weird classic. 'Dead Flowers' is another tuneful country footstomper from Mick n company that benefits from some acerbic lyrics. And 'Moonlight Mile' is a magnificent closing ballad that just soars and almost rivals Let It Bleed's closing song, 'You Can't Always Get What You Want'. This album will astound you with its brilliant playing and unbelievable inventiveness! It definitely makes a strong argument for being the Stones' best album ever.


STICKY FINGERS
By James Baca
April 10, 2001
Rating:












When this came out in 1971, it just blew me away. Keith used such raw opening chords for "Brown Sugar" and Mick's unsuspecting lyrics were quite humorous and at times amorous. "Wild Horses" is a classic. I love the opening guitars and their interchange on "You Got the Blues". But without a doubt my favorites on the album still 30 years later are "Dead Flowers" and "Moonlight Mile". The countryesque of "Dead Flowers" would hold up to Sweetheart of the Rodeo (Byrds with Gram Parsons) any day. "Moonlight Mile" even if it does not feature Keith is simply lovely. The Stones have had a number of good albums since then such as Exile, Some Girls etc. but I don't think they ever hit on all cylinders since then.


STICKY FINGERS
By Alan Alwiel
February 3, 2001
Rating:












Sticky Fingers is a classic from the album cover design to the music. It's was the first complete album with lead guitarist Mick Taylor and that can't be overlooked. Many of the songs on the album were greatly shaped by Taylor's genius guitar playing. If you get a chance, listen to the album with headsets so you can hear the interplay between Keith's driving rhythm in open g tuning and Taylor's blistering leads. The album starts of with 'Brown Sugar', wow what a riff Keith laid down against Jaggers haunting lyrics about slavery. 'Sway' follows, a Jagger/Taylor collaboration with Jagger on acoustic. Listen to Taylor's unbelievable ending solo, its breathless. Taylor should of got song writing credit. The album has them doing country ballads too. Keith was influenced by Gram Parsons, his buddy and he says Gram helped them shape the songs as far as fingerpicking styles and that feel on 'Wild Horses' and 'Dead Flowers'. Keith wrote 'Wild Horses' as a lullaby for his son Marlon after being away from him on the road. 'Wild Horses' has three guitars, Keith playing acoustic and adding harmonics and Taylor playing lead in standard concert tuning which is dynamite against Jagger's great vocals. Taylor also used Nashville tuning on acoustic for the into guitar against Keith's guitar. 'Bitch' is a powerhouse rocker with Taylor on rhythm and Keith playing an extended lead coming out of the left channel, which is unusual for Keith who normally has short lead runs. 'Can't your hear me Knockin' is MT's second shining moment on the album. His Santana like lead is legendary and still is ringing in my ear today. Keith plays a great rhythm in open g tuning. 'Dead Flowers' has great lyrics by Jagger/Richards and Jagger sings his ass off. Taylor provides again great lead solo.The album ends with a Jagger Taylor collaboration 'Moonlight Mile', a masterpiece. Jagger plays acoustic and Taylor's looping lead, which will make you cry, ends Sticky Fingers wow. In addition to Mick Taylor's contributions which added to the Stones bluesy roots, Bobby Keys sax is beautiful on 'Brown Sugar' and 'Bitch'. Sister Morphine', a song crafted by Marlanne Faithful and given to the Glimmer Boys dives into the whole drug scene. Thank the Glimmer Boys and MT,and Charlie and Bill for the amazing record which is a masterpiece.


STICKY FINGERS
By Net Pimp
October 20, 2000
Rating:












If you love the Stones for their up-the-gut rock style of the 70s, buy this by all means. It's got some prime Stones stuff, only loses half a tongue for the unmotivated filler. It kicks off with a killer riff in one of the greatest rock songs ever, period. "Brown Sugar" is that song, a transatlantic no.1 hit in 1971. Keith comes up with his most memorable riff definitely. His performance got better because of Mick Taylor's standards. Bobby Keys delivers a sweet sax solo too that pierces to the bone. In terms of pure rock chops, the Stones could not be rolled over at this point and never succumbed to mediocrity until later down the decade. The theme of the song is, like almost all of the album's songs, about drugs and sex. This one concerns sex slaves down in New Orleans. The next song is like dramatic rock opera and it's a unfortunately underrated Stones classic. "Sway" has great piano, moving guitars (especially Mick T.'s solo), mighty strings of Paul Buckmaster and Mick's emotional, twangy vocals. It is one of the most gorgeous melodies they came up with. I can't believe how anybody could hate this album and it's new territory. Well, that jerk Richard Meltzer panned the album in one of his columns (I have a book of his) at the time. The country mood of "Wild Horses" is a rewarding ballad written by Keith about his reluctance to tour in 1969 while his wife had to care for their newborn son, Marlon. It has a beauty to it with chiming electric and acoustic guitars. They do a hard rock track next which is good, but not great, then it evolves into some kind of Latin-rock jam in the style of Santana. Bobby Keys and Mick T. duel solos to create a great experiment with other styles, though I was startled by their willingness to take on this stuff when I first heard it. "You Gotta Move" is not much of a cover of the Mississippi Fred McDowell tune, though the slide guitars are fantastic Still, I rank it below the powerful covers of "Prodigal Son" and "Love in Vain." The next side commences with the loud-packed screamer "Bitch" which has the one-two punch of the tenor sax of Keys' and introduction of his buddy Jim Price on trumpet "Bitch" has snaring guitar, showing it was becoming an even more fundamental part in their meld. Their slow soul workout "I Got the Blues" is a soulfully charged slow one, but the song is too weak to provide any highlights so it lets down the album. I'd only grade it a D+. But, what is captivating is their song, co-written by Marianne Faithful, "Sister Morphine" a terrifying tale of drug addiction and the ultimate overdose. Faithful, a wild girlfriend of Jagger's but mentally unstable with drug habits (where have we heard that in Stones history before) that caused her to attempt suicide on the set of the movie Ned Kelly. This tune, recorded during the Beggar's sessions in '68 was kept off that album and issues of Sticky Fingers around the world because of it's drug tale. The haunting track has remnants of those sessions with a grinding, chainsaw-like electric guitar drone blaring out of the mix. Here, they ere aided by Jack Nitzche on piano and Ry Cooder on second guitar. The tone changes rapidly into the next track, a country swinger, again with references to drugs and other funny things like betting on the Kentucky Derby and leaving dead flowers on someone's grave. still, the country meandering provides a nice glimpse of the Stones forays into several other genres. The seven-minute grand finale "Moonlight Mile" is a redemptive, moving song with a powerful orchestra adding to the already well-conceived acoustics of the song, contemplated by a lovely piano part by Nicky H. Mick shows his vocals aren't always rough and loud, but can also be soft and serene like his occasional falsetto here. It is a perfect setting to a great song.


STICKY FINGERS
By Pete Baldo
September 25, 2000
Rating:












Recorded during the Stones' golden age period when musically the band was at it's apex, Sticky Fingers remains a bona fide rock and roll classic to this day. It, like it's successor, Exile On Main Street, it contains a little bit of everything for the varied musical taste. It features great rock and roll; expert song writing; marvelous production; blues, Latin, country; as well as technical level of musicianship not heard from the Stones since the departure of Mick Taylor in 1974.
The album leads off with the mega-classic "Brown Sugar," and you don't catch a breath until after the second song, "Sway" is done."Sway," one of the Stones least known songs to the casual listener, is really one of their best all-time efforts, climaxing with the greatest guitar solo ever heard on a Rolling Stone record ( The solo is played by Mick Taylor). "Wild Horses," perhaps the Stones best known ballad, follows. A beautiful song, it features some nice lead guitar work and harmony vocals from Keith Richards . "Can't You Hear Me Knockin" which is next, is really two songs. It starts with three plus minutes of really great hard driving rock, and ends with an extended Latin flavored jam session featuring Bobby Keyes on sax and Taylor on guitar. "You Gotta Move," an old slow blues piece, closes out side one. It features slide guitar work by both Taylor and Richards, (Richards' is the acoustic slide, while Taylor plays the electric slide with his distinctive vibrato on display). "Bitch" is next in line, another hard driving rock piece. Richards' guitar solo is really quite good on this song and I am of the opinion that in Mick Taylor's time with the Stones, he pushed Richard to a higher level of playing. If you compare Richards' lead guitar work in the period '69 through '74, with his work since, I believe you will arrive at the same conclusion. Another slow blues song called "I Got The Blues," follows, and it probably is this albums low point. Though not a bad performance by any stretch of the imagination, the songs' content is just not that memorable. For example, it pales in comparison to the other slow blues piece that the Stones of that era performed, "Love In Vain," a Robert Johnson tune that they just smoked on. "Sister Morphine" follows. It is the lament of the drug addicted and is haunting both in content and musicianship. It features expert slide guitar work by guest guitarist Ry Cooder, and a masterful vocal by Mick Jagger. "Dead Flowers" is the second country offering of the album, ('Wild Horses' was the first), and the Stones pull it off well, but let's face it, we didn't buy this album to hear the Stones do country so in that respect the song could be designated a "filler." Temporary disappointment quickly fades with the first guitar chords of "Moonlight Mile," which is simply the most beautiful ballad the Stones have ever written or performed. It, by itself, is worth the price of the album. With it's enchanting oriental flavor, beautiful lyrics, and a haunting tempo that catches and keeps the listener enthralled from start to finish, "Moonlight Mile" also provides tour de-force performances by the bands two Mick's, (Jagger and Taylor). The song, though again largely unknown outside of The Stones' avid fan base, is a model for the art of the Rock ballad. It has never been outdone, not even by the Beatles' more popular ballads such as "Let It Be," or "The Long And Winding Road."
So there you have it. Along with Beggars Banquet, Let It Bleed, and Exile, Sticky Fingers" is a cornerstone album in the history of what was once "The Greatest Rock and Roll Band in the world."

STICKY FINGERS
By John Barnett
August 26, 2000
Rating:












What's a better way to introduce the most sexually charged album ever made to the world other than to make the cover Andy
Warhol's famous "Jeans" with a pullout of a pair of briefs with a large concealed penis? Nothing.And that's exactly what The Rolling Stones did. And that's just one of the 1,000 things that make Sticky Fingers a brilliant career move, not to mention the fact that it's a collection of 10 (but really 9) amazing songs. The 1st album that the band released after the foreboding Altamont tragedy, it is a milestone for about 5 different reasons:
1. It's sexual and verbal explicitness broke new ground for rock musicians everywhere. 2. The band's foray into southern rock (and not just southern balladeering) was a totally unexpected move that set a trend for hundreds to come. 3. Moonlight Mile
4. Brown Sugar and 5. Wild Horses
When this album was dropped in '71, the world was just getting over the 60's. Mick Jagger was getting more confident yet
more feminine every minute, Keith Richards was in an almost constant drunken state, Bill Wyman was the same as always,
Charlie Watts still kicked ass (especially on "Bitch"), and lil' ol' Mick Taylor was writing and recording the first of the finest
guitar riffs ever put on an album. It was a great time to be a music fan.
Songs:
BROWN SUGAR: A simple ditty about slave-sex and heroin. I'll never understand why everybody got so upset about it. I'm
sure it wasn't because of the insanely great guitar riffs.SWAY: Cooler than hell. Mick Taylor's guitar is spellbinding.
WILD HORSES: One of those songs you'd just LOVE to get some while listening to. It's also pretty much every single
female's favorite Stones song.CAN'T YOU HEAR ME KNOCKING?: Awesome! A powerful hook-filled that turns into a Santana-style jam session that's 20 times cooler than anything Santana has ever done. YOU GOTTA MOVE: A total bore, and the only reason this album got a 9.5. What a mistake.BITCH: Fast, furious, and severely misogynistic. The Stones at their best and most confident.I GOT THE BLUES: What soul. The lyrics and Jagger's voice make you want to cry.
SISTER MORPHINE: A drug song. Probably the besy drug song ever. Imagery abounds.DEAD FLOWERS: An excellent country rock tune. Ominous lyrics that carry well over into the next song, which is...MOONLIGHT MILE: ........That's how good this song is. I'm speechless.

STICKY FINGERS
By Rutger Janssen
July 18, 2000
Rating:












Sticky Fingers is one of the three best albums that The Rolling Stones ever made. The other two being Let It Bleed and Exile On Main Street. Sticky Fingers has everything that a good album needs, it has a lot of variation. "Brown Sugar" is a very hard rock song and also one of the best rock songs they made. Keith's play is just fantastic and so is the sax. "Wild Horses" is the best ballad that The Rolling Stones have made. This song has everything. Jagger shows the world that he´s the best singer, on two other ballads: "I Got The Blues" and "Sister Morphine". He really sings from his heart and his voice goes very deep into your soul. "Dead Flowers" is also an fantastic performance by The Stones. This, beside "Sweet Virginia" the best country
song ever made. "Moonlight Mile" is an underrated song, but it is also a good song. The music on Sticky Fingers has such
a high quality and such a great sound that even if you don´t like The Rolling Stones this album will give you a kick. A 10 isn´t
really enough. It deserves a 10+.

STICKY FINGERS
By FujiSaki
July 6, 2000
Rating:












Their best album and the best album of the year in 1971, better than Who's Next, Zoso, and Imagine. I love Let It Bleed but,
in all it's greatness, it can't touch this one. "Brown Sugar" is the best song on the album. Mick sings his ass off. Keith puts out
some kick ass guitar and Bobby Keys' sax is perfect. "Sway" is a great hard rocking tune as well. A top notch performance by
Mick and Mick Taylor's guitar solo make this one. "Wild Horses" ranks as their 3rd best ballad, behind "Ruby Tuesday" and
"Angie". "Can't You Hear Me Knocking" displays how the Stones can integrate so many different styles of music and still rock."You Gotta Move" is ok but doesn't rank well with the rest. "Bitch" is another great hard rocking tune. Great guitar, vocals and more great sax. I never cared for "I Got The Blues". "Sister Morphine" is a very powerful song about addiction and it's horrors. "Dead Flowers" is the best of their many attempts at country. "Moonlight Mile" is another gem of a ballad.

STICKY FINGERS
By Zizzy
May 25, 2000
Rating:












This is the most complete Stones album to date.Opens with the classic Brown Sugar, Keith shines on guitar and that sax solo really rocks.In Sway the Jagger vocal is a little too loud, but Charlie knocks everybody out with his shotgun drumming and Mick Taylor kills with that great solo at the end.Wild Horses, the most beautiful ballad written by the Stones, superb bluesy guitars, great song. Can't You Hear Me Knocking is like this driving rocker with Keith riffing at his best and Jagger singin' in his poor man style, then it turns into this incredible jazzy Mick Taylor led experiment.What a song! You Gotta Move could have been aproached better, it's a little too one-sided. Then two ballads where Jagger really steps out with his voice and lyric, Moonlight Mile and I Got The Blues. Dead Flowers is a country driven rocker, I just love that song. Then there's Bitch, the riff, the trumpets, Charlie,....everything, they really melted into a rock'n'roll machine here.And Sister Morphine is one of the greatest junkie tales rock songs ever written, Ry Cooder shines on slide guitar, one of the most complete Stones works ever Another must have album for all true rock fans!
STICKY FINGERS
By Andrew Maguire
April 29, 2000
D1:











Sticky Fingers is arguably the Stones finest album of the 70s (only Exile on Main St. compromises this). It marked the Stones arrival in the 70s and also Mick Taylor's brilliance on lead guitar. Taylor shines throughout, leaving Keith to play some of the finest acoustic guitar of his career. Brown Sugar starts the album off on a high note, and this mood gradually disintegrates into the sadness that is the finale Moonlight Mile. Mick J shouts with such conviction on this opening track that you simply cannot help yelping along with him. Sway is a great rocker, with a monumental guitar solo from Mick T. Wild Horses is the best song on the album and one of the best ballads in music history. The 7-minute Can't you Hear Me Knocking disrupts the pace of the album but is a good song nevertheless. You Gotta Move the weakest song on the album, but is still rather good. And Bitch is another great rocker. It is the last four songs that mark the change in the mood of the album. I Got the Blues features another great lead guitar from Mick T. Sister Morphine is another classic. Making reference to "cousin cocaine", this song charts the not-too-glamorous side of drug abuse. Dead Flowers is one of the bands finest country tunes. And Moonlight Mile is a tremendous ballad to close the album. This is certainly Mick Taylor's finest work with the Stones and is another example of the greatest rock 'n' roll band of all time during their prime.

STICKY FINGERS
By Matt Jardin
April 18, 2000
Rating:












With The Rolling Stones in their prime, Jimmy Miller producing, and Mick Taylor playing some of the most soulful lead guitar ever heard on a 'Stones record, Sticky Fingers ranks as one of the finest albums ever made. This one is a true classic and will likely endure through the ages.

There are certainly some common radio classics like "Brown Sugar" and "Wild Horses," but it is the other tracks that make this album stand out. "Can't ya Hear Me Knockin'" is probably the Stones' finest creation -- a brilliant blues/rock jam. "Bitch" is yet another high energy number with a classic Richards riff. The album continues with the three blues/country numbers and then slides into the final track, "Moonlight Mile," which is one of the most fascinating, and hauntingly beautiful pieces you'll ever hear from the Rolling Stones.

STICKY FINGERS
By christophoros
April 14, 2000
Rating:












The most popular songs from this album are BROWN SUGAR, a bizarre, black number about slavery, and WILD HORSES, such a beautifully sad country- blues. STICKY FINGERS is the first album, on which Mick Taylor is completely integrated, and he brilliant here, especially on the over seven minutes long, world-curroling CAN'T YOU HEAR ME KNOCKING. SWAY is an overlooked gem with both Mick J. and Keith on vocals and in great harmony. With YOU GOTTA MOVE they have got a lot of soul, BITCH introduced the title word into popular music. The mellow I GOT THE BLUES is just heart-warming. DEAD FLOWERS- another great country number, MOONLIGHT MILE- a magic final. But the song I actually listen to most (and sometimes also sing) is SISTER MORPHINE, it has got strong guitar- ripping, and Mick J. here shouts the soul out of the body. Yes, Keno, you are right, I had to get STICKY FINGERS, it is a masterpiece and a great first album for the 70ies Stones. I don' t know any sixties band that has matched the way into the new decade so well.

STICKY FINGERS
By Joshua Seymour
January 31, 2000
Rating:












Sticky Fingers without a doubt is one of rock's greatest records. It has god-like guitar playing and the songs are amazing. Brown Sugar,is simply in the top five best rock songs ever made. That nasty riff and those equally nasty lyrics drive together with Bobby's Keys brillant sax solo. Wild horses,is their best ballad with sweeping guitar parts and beautiful lyrics. It's mine and my girlfriends song and when I listen to it it brings back the best memories of my life.(If you're reading this Kristina, I love you and miss you.) Knocking,is a great song where keith once again shows why he should get more credit for his rhythmic brillance. Bitch, is one of the most kick ass riff-driven rock songs ever. Sister morphine,is a haunting compisition with excellent slide playing by Ry Cooder(but the live version on no security is better) Moonlight Mile,is an all to real song for me. It talks baout being away from the one you love. It totally describes how I feel today and it was wrote over twenty years ago! Theses songs are more than just excellent compisitions they are the soundtrack to my life. This album brings back memories I wouldn't trade for anything.

STICKY FINGERS
By Jm Mcallister
July 11, 1999
Ratings:












The only word to describe this album is classic from start to finish. It just grooves. Brown Sugar was taboo in most people's minds. Drug songs like Sister Morphine and Dead Flowers just totally blew my mind. They touched every subject on this masterpiece of an album. Wild Horses was maybe the best ballad the Stones ever wrote. One of the classic all time lines from this song is: "let's do some living after we die". Truly the best riff Mick Taylor ever came up with comes from Can't You Hear Me Knockin, the change over to saxophone in the song was just a genius at work. Bitch is one of those songs that just rocks from start to finish, a basic song but it flows. There is a couple of under rated songs like Moonlite Mile, these songs just cannot be ignored. A must hear album, just start this one from the beginning and you won't shut it off.

STICKY FINGERS
By Beth
June 10, 1999
Rating:












I got STICKY FINGERS 18 years ago for my birthday. It's been one of my all-time favorites ever since. Currently, SWAY's lyric's are my favorite. "One day I woke up to find, right in the bed next to mine, someone that broke me up with the corner of her smile."
Don't overlook SWAY, you'll be missing a powerhouse of a song. DEAD FLOWERS is one of the best songs on the album, and you can actually understand most of the lyrics! With the obvious exception of the ever annoying YOU GOTTA MOVE and the occasionally tiresome SISTER MORPHINE, this album rates as one of the Stones' best ever. It gets right in your soul.
No Stones' fan should feel complete without it. By the way, this is where the Stones' tongue logo first appeared, designed by Andy Warhol.

STICKY FINGERS
By Jim Wilgus
May 10, 1999
Rating:











This one frightened my parents when I brought it home.Bitch kicks-off side b with a full-tilt boogie-rock groove that had 'em dancing' in Harlem, as I remember one reviewer wrote.This is also the perfect sort of tune to start up a concert,which I saw them do in "72". I mention side b first because that's usually how I first listen to a Stones album,don't listen to the obvious leader first hear the second punch then get knocked out when you flip it. I got the blues lives up to it's title, pure and genuine, it's a great dobro song from Kieth with Mick in full moan.What they had recently experienced at the time gave them not only the right to sing the blues,they were living the blues,so that's why it's so convincing. Dead Flowers shows their country influence much the way Sweet Virginia does on Exile, bloody excellent! Better than anything the Flying Burrito Brothers ever did. Brown Sugar is pure sex, period. Gave me jungle fever long before Spike Lee made it a movie, I just knew I had to find that girl.Can't You Hear Me Knocking is my favorite song of this set, purely beautiful rocker with a killer riff at the jump and tapering out to include some fine solo work by Mick Taylor.I swore up and down that they had Carlos Santana in the studio for that solo, until I saw them do it live.You Gotta Move is pure Robert Johnson riffing, singing,writing,feeling. This song should be on the essential list for every aspiring young blues player.

STICKY FINGERS
By: Mark Sproull
April 28, 1999
Rating:












No 'Stone's album even comes close to matching the song selection, musicianship, and versatility of style, than "Sticky Fingers." The band displays the wide range of talent, and their experience, that exemplifies the band's contribution to all forms of rock. BROWN SUGAR, BITCH, WILD HORSES, AND CAN'T YOU HEAR ME KNOCKING, are considered classics today, but from the dark, "SISTER MORPHINE, and SWAY, to the silly but on the money DEAD FLOWERS all the way to MOONLIGHT MILE's beautiful arranging, top of the best album, bar none, in the history of rock.

STICKY FINGERS
By Rank Outsider
December 6, 1998
Rating:










Perhaps more than any other Stones album, STICKY FINGERS encapsulates all that is best about The Rolling Stones. Its ten tracks spread across the gamut of the genres in which the Rolling Stones excel, from the hard-rocking sound of "Brown Sugar" and "Bitch" to the bluesly melodies of "You Gotta Move" to "I've Got the Blues," to the country flavor of "Wild Horses" and "Dead Flowers." Even the Stones' arguably closest flirtation with jazz is present in the second half of the rocker "Can't You Hear Me Knocking." And, as if that weren't enough, the two Mick Taylor-based songs "Sway" and "Moonlight Mile," with their incredibly beautiful and intricate guitar work (and even string arrangements), uplift the Stones' sound to levels never before (or after) equaled. Further, Ry Cooder's work on "Sister Morphine" is truly haunting. In fact, musically present on this album are virtually all of the Stones' most prestigious sidemen, such as Jack Nitsche, Nicky Hopkins, Billy Preston, Rocky Dijon, and even Jimmy Miller himself.

Aside from the incredible range of musical sound of this majestic album, the production (led by Jimmy Miller) is truly pristine --- perhaps the best of any Stones album (especially on the new Virgin release). With its incredible stereophonic separation, this album not only rocks, but it rolls. Moreover, the entire pace of this forty-six minute album was obviously well-planned, beginning with the epic riffs of "Brown Sugar," and then descending into the "demon life" of resignation which ultimately finds a weary transcendence in the oriental-tinged sound of its final track.

Also commendable about this landmark album is its historical significance: three of its songs (viz., "Brown Sugar," "Wild Horses," and "You Gotta Move") were recorded in a three-day period immediately after their tremendous 1969 tour --- weeks before the tragedy which would later be simply remembered as "Altamount." Moreover, this album, the first to be release on the newly-formed "Rolling Stones" records, was the first to bear the infamous Stones "lapping-tongue" logo designed by Andy Warhol. The album packaging itself, with its zipper-clad crotch, remains a landmark.

In short, if one truly wants a "best of" Stones album which demonstrates the hard-driving rock edge as well as the subtle beauty of the music of the Rolling Stones, one needs to look no further than STICKY FINGERS.

Keno's mini review, song list, lyrics and more info on STICKY FINGERS
To listen to some sound clips from STICKY FINGERS or to buy it, click here: Sticky Fingers (Remastered)